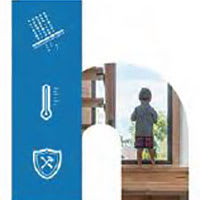 Health & Happiness
Superior indoor air quality, thermal comfort, building durability.
Creation of gracious interior environments to live, work and learn.
Quiet and comfortable, infused with fresh air and natural light.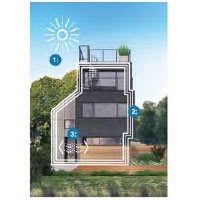 How it Works
Careful engineering and optimization of the building envelope and systems.
Light: Generous daylight and solar access.
Thermal energy: Draft free environment, warm in winter, cool in summer.
Air: Continuous fresh air ventilation with heat recovery.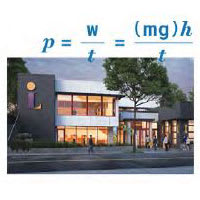 Science Based
Based on the physics of building science and integrated systems.
Designed with form and function, advanced modeling to optimize building performance, comfort, air quality and cost.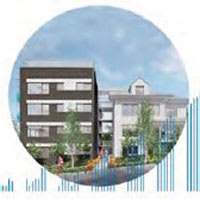 Proven Track Record
Over 150,000 built examples around the world.
Predictable energy, comfort and air quality.
THE PRINCIPLES OF PASSIVE HOUSE
Insulation
Almost like being wrapped in a blanket of insulation. Its used in the walls, floor and ceiling. Adequate insulation is the first step in minimizing heat gain in the summer and heat loss in the winter.

High Quality Windows and Doors
The Passivhaus Institute stipulates that window frames must be well insulated, and fitted with double glazing or low-emissivity glass (this is a very thin coat that reflects heat).

Eliminate Thermal Bridges
This refers to points in the building shell that conduct heat or cold more quickly than the rest of the structure. For example, a metal wall framing "bridges" between interior and exterior wall linings. Heat or cold will transfer along this point, and it compromises the overall performance of your insulation. Think of a cold patch in your house.

Airtightness
You don't want any drafts coming in or air leaking out. This means ensuring every joint Is perfectly sealed over, and there are no gaps within the skin of the building.

Heat Recovery Ventilation (HRV)
The flow of air in and out of a passive house is controlled with an HRV system. It flushes stale air out and replaces it with a constant supply of fresh, temperature-controlled, filtered air. It stops the house from getting stuffy, improves the overall air quality, and, in cold weather, prevents the build up of condensation. The HRV incorporates a heat exchanger, so incoming fresh air is almost the same temperature as the air that's being flushed out.

Passive Solar Management
Captures sunlight in the winter and shade in the summer. The captured sunlight heats the building and the sunlight shading cools the building.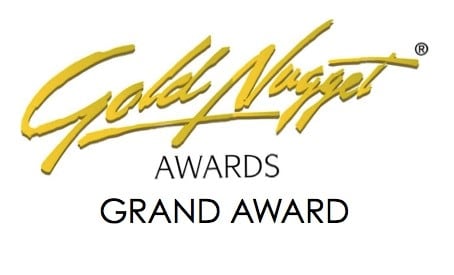 Judges for the 2022 Gold Nugget Awards have named Ellie Passivhaus as a Grand Award winner in its annual competition, which honors architectural design and planning excellence and draws entries from throughout the United States and internationally. Sound West Group earned its Grand Award for Ellie Passivhaus which was honored for Best Design for Energy Efficiency.
"Gold Nugget Award winners reflect our industry's best, brightest and most innovative architects, planners and builder/developers", said Judging Chairman and Gold Nugget ceremonies administrator Lisa Parrish. "We applaud them all".
Now in it's 59th year, GNA is the largest and most prestigious competition of its kind in the nation. It honors design and planning achievements in community and home design, green-built housing, site planning, commercial, retail, mixed-use development and specialty housing categories. Winners this year were chosen from over 600 entries from around the world.
Gold Nugget Awards-Recognizing those who improve our communities through exceptional concepts in design, planning and development.