Live a conscious life at Ellie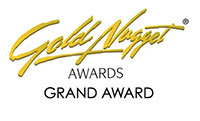 Judges for the 2022 Gold Nugget Awards have named Ellie Passivhaus as a Grand Award winner in its annual competition, which honors architectural design and planning excellence and draws entries from throughout the United States and internationally. Sound West Group earned its Grand Award for Ellie Passivhaus which was honored for Best Design for Energy Efficiency.
Passive House Institute US (PHIUS), Honorable Mention, Low-Rise Multi-Family Design Competition, 2023
NAIOP, Sustainable Development of the Year, 2022
MFE, Mid-Rise Development of the Year Finalist, 2022
NAHB, Best Mid-Rise Apartments Community 2022
Ellie Passivhaus: Discover Our Luxury Apartments in Queen Anne, Seattle
Welcome to Ellie Passivhaus, where sustainable luxury living meets modern design in the heart of Seattle, WA. Our Passivhaus-certified apartments redefine the concept of urban living, offering a harmonious blend of comfort, style, and eco-consciousness.
At Ellie Passivhaus, we are committed to creating a living environment that not only meets your needs but also aligns with your values. Our apartments are meticulously designed to provide a sustainable and energy-efficient space without compromising on luxury or aesthetics. From the moment you step inside our thoughtfully crafted Queen Anne, Seattle apartments, you'll experience a sense of serenity and well-being.
Learn More
Every aspect of Ellie Passivhaus has been carefully considered to minimize our environmental impact while maximizing your comfort. Our apartments feature floor-to-ceiling triple pane windows, designer terra and lumen color schemes, and sophisticated mechanical systems like HRV cooling and solar array on the roof that optimize energy efficiency. This not only reduces carbon footprint but will lower utility bills, allowing you to live a more sustainable and cost-effective lifestyle.

Beyond the exceptional design and eco-friendly features, Ellie Passivhaus offers an array of modern amenities designed to enhance your lifestyle. Unwind with friends at the community firepit, entertain while gazing at the Space Needle from the Rooftop Sky Lounge, or embrace fresh air in the outdoor courtyard. We have curated a range of amenities that cater to your diverse needs and ensure that every day at our luxury Queen Anne, Seattle apartments is filled with comfort and convenience.

Discover the joy of sustainable luxury living at Ellie Passivhaus. Explore our website to learn more about our floorplans, amenities, and the vibrant Seattle neighborhood we call home. Schedule a tour today and experience the perfect balance of modern design, energy efficiency, and eco-conscious living at the Queen Anne, Seattle apartments you don't want to miss.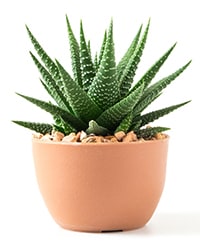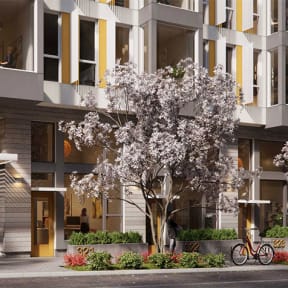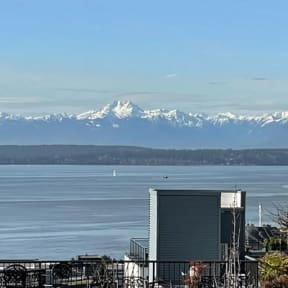 INNOVATIVE COMFORTS
Where Health & Wellness Unite
Ellie Passivhaus offers two interior color schemes to choose from: Terra – dark, earthy tones, or Lumen – light, airy tones. Expansive windows allow natural light to illuminate your home, while the added benefit of triple pane glass promotes an ultra-quiet environment. Enjoy carefully crafted finishes and advanced building features that elevate your healthy home to the next level.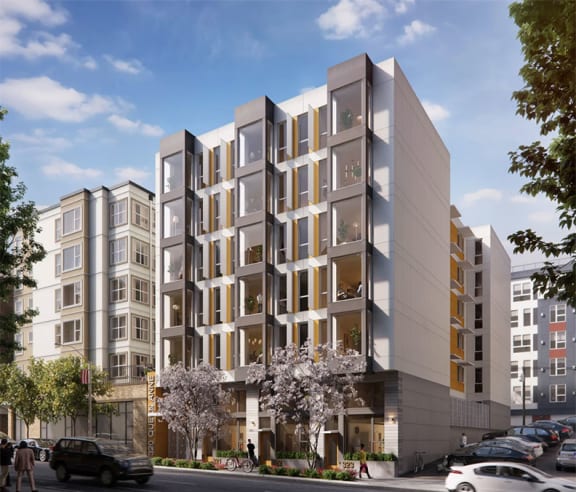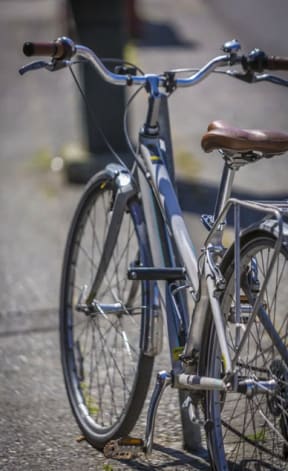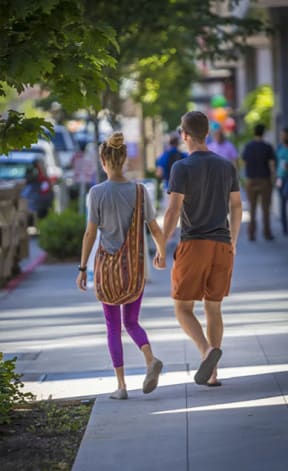 NEIGHBORHOOD
Live in the heart of Seattle, minutes from everywhere you want to be
Located on Queen Anne Ave N, just minutes to Belltown, Downtown Seattle, South Lake Union and the Seattle waterfront. Lower Queen Anne is one of Seattle's oldest neighborhoods, now known as Uptown.
Famous for the iconic Space Needle and Seattle Center, Uptown welcomes the first net zero arena in the world, Climate Pledge Arena. Come and enjoy historic architecture, vibrant festivals and some of the oldest classic bars and restaurants in the city.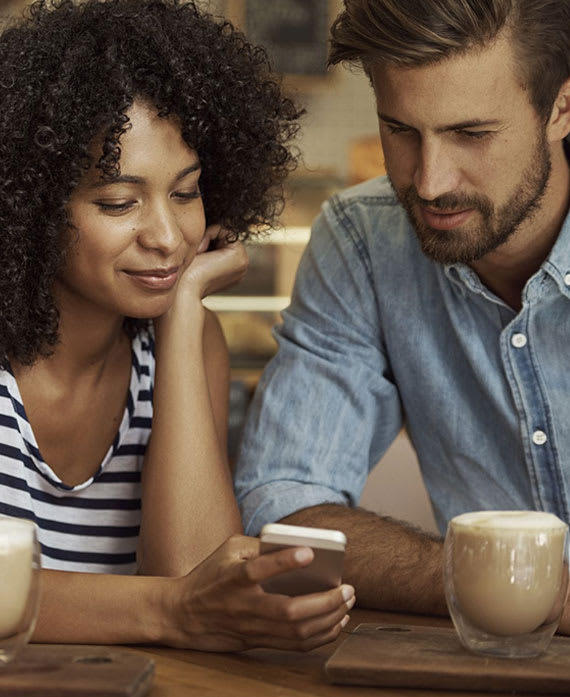 CONTACT US
Ellie Can't Wait to Meet You

Your element defines you. Choose life at Ellie Passivhaus for a conscious minded way of life that puts your wellness and happiness first.

Complete this form and be the first to call Ellie Passivhaus your new home.